Empowering Your
Business Through
Technology
All the services you'll ever need for one predictable monthly price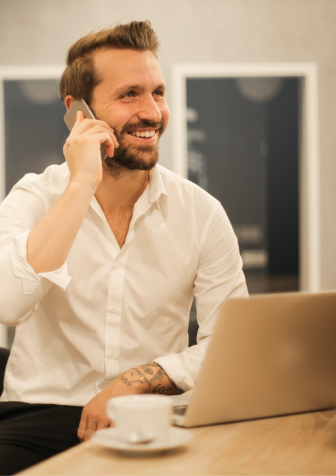 Conzummate Tech has been a trusted local and international provider of IT technology services and solutions for many years. We strive to be the best addition to your IT team in providing top-notch, quality, and timely service. Conzummate's professional team provides an encouraging environment of diversity, accountability, and support for continuous development and marketing services.
All the services you'll ever need for one predictable monthly price
We help you in developing top-notch mobile apps which increase your real-world engagement and provide an excellent customer experience.
The extraordinary minds and team members at Conzummate work together to provide you with services that can help you spur the growth of your brand.

Our convenient, impactful, and comprehensive channels lay the perfect foundation for social media marketing and help your business grow.
Only Pay For What You Need!
Professional IT services at a cost you can afford.
Affordable, Simple, Effective
Conzummate is your answer for affordable, simple, and effective solutions. We take pride in offering services that cater to your needs without breaking the bank. Our approach is rooted in simplicity, ensuring that your experience with us is straightforward and hassle-free. With a focus on effectiveness, we deliver results that matter, empowering your business to thrive. Choose Conzummate for a seamless journey towards achieving your goals.
Frequently
Asked Question

Myself 'Hafiz Muhammad Umair' worked on 1 ERP Project with Conzumate Team on different Modules like. finance, warehousing and Hospital Management system. Had a Great Experience and my best wishes for you guys specially "Usman Ali and Jawad" who supported me in every situation.Once again Thanks for your favors and really willing to work with you guys in future.

"Conzummate Tech Private Limited is an IT company that gives strategic attention and detail to every client to ensure their success. The Conzummate team are communicative with their clients. They focus on getting to know their customer and their needs which result in win-win relationships. They strategically consult, and develop the best approach for each customer to ensure digital success!"

"I am extremely pleased with the exceptional work delivered by Usman and his team. Despite being based in Sweden, I feel completely safe and comfortable collaborating with them. Their consistent commitment to delivering top-notch results ensures my utmost satisfaction and peace of mind."